Relating - The Key to Trauma Healing
meeting deeply - staying centered - transforming sustainably
26.11. – 01.12.2019, Clenze (between Berlin, Hamburg & Hannover)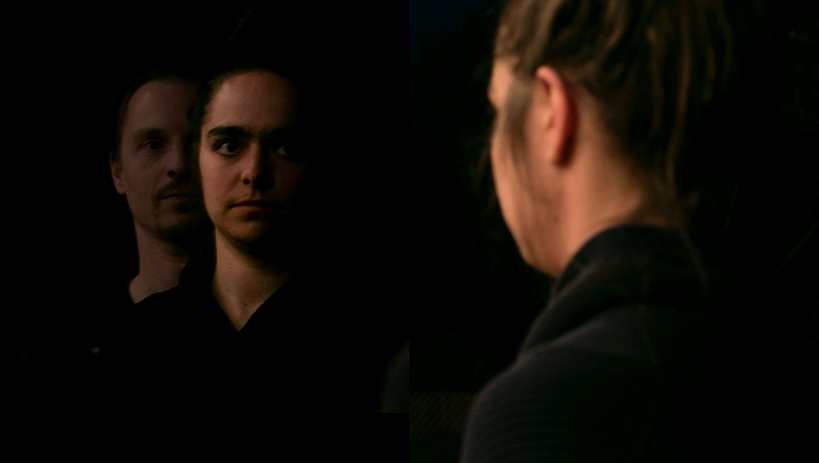 WHY THIS COURSE   
In this course we will explore the deeper foundation of healthy relationships and trauma healing: relational competency!
Firstly because it is obviously more enjoyable and fulfilling to live and work within good relationships; secondly, because outcome studies have shown that therapeutic success largely depends on the quality of the relationship between the people aswell as the context.
Inter- & Intrapersonal dynamics such as projection & introjection, transference & countertransference, resonance … are all keys to understanding the therapeutic (or any) close relationship.
In psycho- and trauma therapy these essential aspects of treatment are more frequently integrated, but in bodywork they are almost always overlooked or not understood.
We want to close this gap and offer a more integrated perspective. Not because techniques and methods from bodywork, coaching, yoga etc. are not valid, but to focus on these deeper layers within therapy/ bodywork to make our treatments more effective, more fulfilling and more sustainable for everybody involved.
In this training we are going to explore the role of social and interpersonal competencies within the "therapeutic relationship". We will offer clear orientation through presentations, as well as a wide variety of powerful practical skills and tools.
WHO THIS COURSE IS FOR
This course is for anyone who works with people: bodyworkers, coaches, psycho- and other therapists, yoga teachers, and anyone else who is looking for a deeper understanding of relationship dynamics and skills to improve their relationships.
DO YOU EVER ASK YOURSELF
How can I perceive my own boundaries more clearly and how can I protect them?
What can I do about feeling depleted or even burned out from therapeutic work?
How can I protect myself energetically (in treatments and life)?
Why are some techniques effective on one day/person, but not the next?
How can I differentiate more clearly between myself and others … physically, energetically, emotionally?
How do my own patterns affect my relationships and treatments?
How can I perceive or 'read' my clients's patterns more consciously and  better respond to them?
WHAT WILL YOU LEARN?
Being able to offer a clear and empathetic relationship is key to working with people:
Learn how old, unresolved relationship dynamics operate in you (intrapersonally) and how they affect your present relationships (interpersonally).
Understand these dynamics and learn to embody sustainable transformation for yourself and others.
Consciously work with RESONANCE
Recognize projections – understand their function and know how to work with them consciously. Learn to differentiate between what is yours, and what is the client's etc.
Work with boundaries: improve your understanding and perception of them
Stay centered even during intense processes
Understand the relationship between physical and emotional processes
Explore relationship patterns and expand relationship skills to strengthen all three levels of relational competence: to yourself, to others, and to deeper awareness
How can I feel supported by something bigger in my relationships?
find more integration in yourself to strengthen your existing relationships
SETTING
We will start each day with exercises (movement and stillness) to prepare body and mind for the daily programme. During the course, we will work with different formats to explore relational patterns and dynamics: partner and small group exercises, meditations, group processes, sharing, individual reflection, and lectures.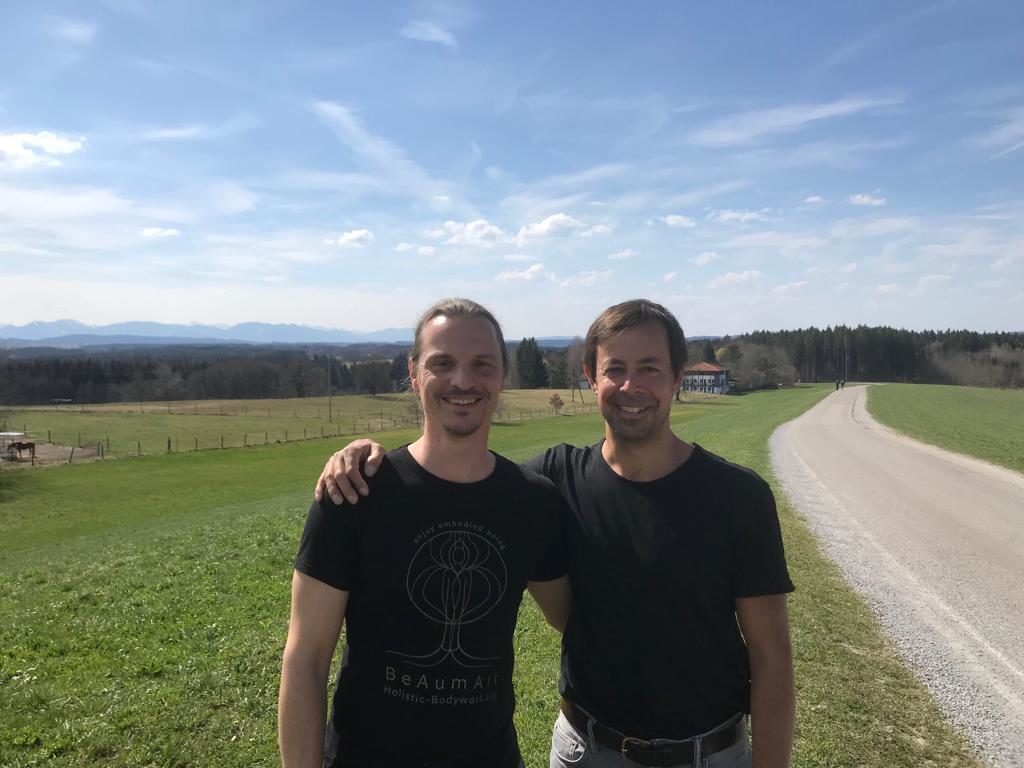 THE FACILITATORS
Ralf Marzen
Psychologist, Trauma Therapist, Bodyworker, Founder of: Embodied Trauma Healing, Mudita School of Thai Yoga Massage, Stillpoint Center for WellBeing in London. www.embodied-trauma-healing.com www.muditathaiyoga.com
Pascal Beaumart
Physio- & Trauma Therapist, Founder of Holistic-Bodywork(.org), Owner of the Holistic Bodywork Training Centre (Seminarhof Drawehn) in Clenze, Germany.
Tuesday November 26th  – Sunday December 1st 2019
Arrival from 16:00 on Tue 26th, dinner at 18:00, start at 19:30 – 21:30
Morning programme 7:30 – 8:45
Breakfast: 9:00 – 10:00
Morning Session: 10:00 – 13:30
Lunch break: 13:30 – 15:30
Afternoon session: 15:30 – 18:30
Dinner: 18:45 Free evening programme
End of course 01.12.2019 at 13:30, ending with lunch
LOCATION
Seminarhof Drawehn
Im alten Rundling 13
29459 Clenze OT Kassau
PRICES
including course preparation material and handout for the course:
Early bird price until 28.04.2019: 490 €
Lazy bird until 06.10.2019: 590 €
Normal price: from 07.10. 2019: 690 €
FOOD & ACCOMMODATION

Full board prices 49 € / day in a shared room
59 € / day in a double room
78 € / day in a single room
Overnight stay and meals (5 nights) will be charged directly on-site.
The course will be held in German & English, on request with simultaneous translation.
Number of participants is limited. This course can be booked individually and can be used as an introduction to holistic bodywork training.
Registration through this form is binding. Your spot will be reserved for 3 days and can only be guaranteed after we have received your payment in full. We will then send you your payment and booking confirmation alongside all further material via email.
In the case of "Retreats & Trainings" (s. Description of your course) you commit to the additional booking of room and board.
In the case of cancellation of a participant we ask for a 25 Euro administrative charge. If the participant can provide a substitute for the training or there are people on the waiting list, no further costs apply. If both are not provided, the following conditions apply:
In the case of cancellation for any reason the following reimbursements are awarded
up to 12 weeks before the course 67% of the course fee
12-6 before the course 33% of the course fee
6-0 before the course 0% of the course fee
In the case of cancellation you must hand in a written cancellation, otherwise reimbursement will not be carried out
If course cancellation occurs, course participants are not entitled to reimbursement of any further costs (loss of earnings, travel & accommodation, etc.) Course fees that have already been paid will be reimbursed completely.
Claims for damages against the organizer and the instructors are excluded. The liability for damages is limited to gross negligence and intent.
Participants must take care of their own insurance coverage (accident, liability, etc.). The participant remains at the event site at their own risk.
In the application of techniques, demonstrations and exercises, the participants are aware that and agree to perform these on other participants or clients at their own risk.