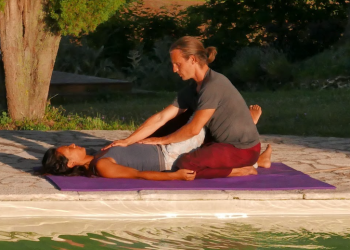 With physical therapy and
somatic coaching
Holistic-Bodywork Training
Intro
HB Trainingscentre, Clenze
29.09. – 03.10.2023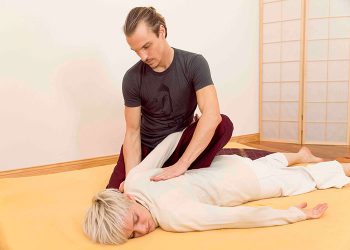 Synergy of science and tradition
HB Training Center, Clenze
17.01. – 21.01.2024

This training fit for me perfectly, even without a therapeutic background.
Swenja Hillen
Yoga Teacher
The first year of the training allowed me to grow as a person. A year full of curiosity and new experiences that expanded my horizon.
Diana Heimburger
staatl. anerkannte Masseurin
A wonderful work for anybody that wants to be more at home in themselves and understand their own body more.
Lisa Löwenherz
Social Worker
I just participated in the introduction with Pascal and his team. I am touched by the heartfelt teaching and harmonious community. Combined with the interesting and inspiring teaching I am happy to have at least a year more of this content.
Silke Johnson
Melody Center
A wonderful training that brings together many areas of bodywork and therapy in a high quality and heartfelt training
Susanne Dettmann
Thaimassage-Teacher
In my perspective the strength of this training is that it brings together so much differnt knowledge in a well designed way. Using all the handouts, skripts, videos... it is worth every bit of effort you put into it.
Andreas Jakubik
Yoga-Teacher and Organizer
This Training has helped me to deepen my perception and learn how to use the techniques I already have with new backgrounds and intentions.
Tim Schulz
Physiotherapist
I recommend this training to anybody who wants to learn how to treat holistically and connect the fields this approach combines.
Elli Lauer
Massage-Therapist
If you do not take this training... that is your problem.
Rommy Jacobi
Physiotherapist
I deepend the trust in myself to be able to work therapeutically.
Eric Heinrichs
Yoga-Teacher und Massage-Therapist
The more I am connected to myself, the better I can treat. Sounds simple, but truly feeling this is profound.
Anna-Maria Besold
Thaimassage-Therapist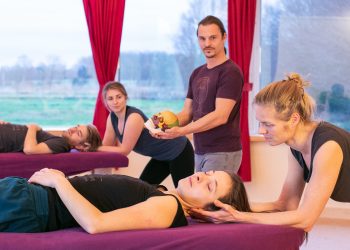 for the Holistic-Bodywork
Training 2023/ 24
on: 02.10.2023
from 20:15 to 21:45 hour
online
Dealing with challenges:
Introduction into the
Parts-Work
on: 07.10.2023
from 10:00 to 18:00 hour
online 
on: 04.11.2023
from 10:00 to 18:00 hour
online