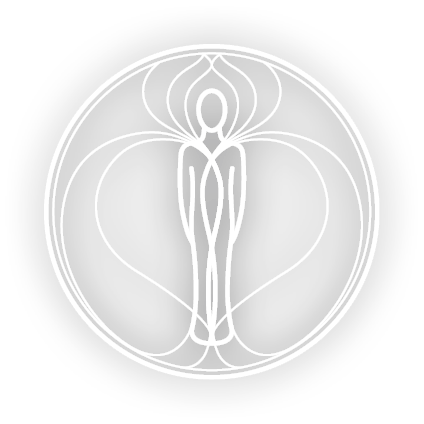 Holistic Bodywork Training: Year 1
Traumasensitive Bodywork & Therapy
To work with people holistically,
you need holistic
skills, tools and knowledge.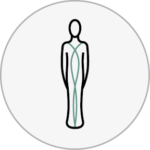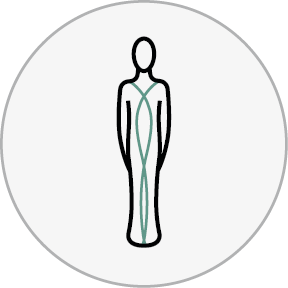 with the simplicity and beauty of Thaimassage

the anatomical precision of Physiotherapy & Osteopathy

and the subtlty of Cranio-Sacral.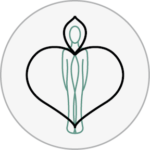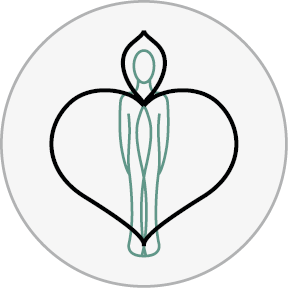 to understand what your clients really want

build a safe therapeutic relationship with them

and support your bodywork with precise questions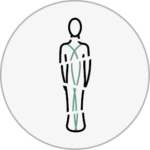 Up to date
Trauma Therapy
to support your clients in working with their old emotions & trauma 

and to sustainably let go of the physical & psychological patterns of the past.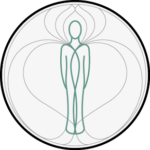 the approach has a spritual foundation 

that includes the whole being

to fully touch the person you work with

This training fit for me perfectly, even without a therapeutic background.
Swenja Hillen
Yoga Teacher
The first year of the training allowed me to grow as a person. A year full of curiosity and new experiences that expanded my horizon.
Diana Heimburger
staatl. anerkannte Masseurin
A wonderful work for anybody that wants to be more at home in themselves and understand their own body more.
Lisa Löwenherz
Social Worker
I just participated in the introduction with Pascal and his team. I am touched by the heartfelt teaching and harmonious community. Combined with the interesting and inspiring teaching I am happy to have at least a year more of this content.
Silke Johnson
Melody Center
A wonderful training that brings together many areas of bodywork and therapy in a high quality and heartfelt training
Susanne Dettmann
Thaimassage-Teacher
In my perspective the strength of this training is that it brings together so much differnt knowledge in a well designed way. Using all the handouts, skripts, videos... it is worth every bit of effort you put into it.
Andreas Jakubik
Yoga-Teacher and Organizer
This Training has helped me to deepen my perception and learn how to use the techniques I already have with new backgrounds and intentions.
Tim Schulz
Physiotherapist
I recommend this training to anybody who wants to learn how to treat holistically and connect the fields this approach combines.
Elli Lauer
Massage-Therapist
If you do not take this training... that is your problem.
Rommy Jacobi
Physiotherapist
I deepend the trust in myself to be able to work therapeutically.
Eric Heinrichs
Yoga-Teacher und Massage-Therapist
The more I am connected to myself, the better I can treat. Sounds simple, but truly feeling this is profound.
Anna-Maria Besold
Thaimassage-Therapist

use your whole body as a tool – to treat and perceiving in real time. 

learn to discern physical structures (muscles, joints, fascia, organs all the way to the nervous system) and how to work with each one precisely 

Learn to custom tailor Thai-Massage techniques to yourself as a therapist and your clients individually. These techniques include insights from Osteopathy, Cranio-Sacral and Physiotherapy aswell as different Trauma approaches and TCM.
learn to read, interpret and use body language  & fascial expressions 

develop your communication-skills, verbally and non-verbally 

explore and understand the connection between physical structures, emotions, energy, beliefs and identity.  
Learn to regulate your own nervous system and help clients to discharge and integrate old charge, to return to regulation 

grasp different approaches to working with Shock- and Developmental- Trauma

consciously work with the interconnectivity of emotional states, posture and movement. understand the most important protective patterns and how to make them superfluous. 
Learn to perceive and treat energy (lines). This includes the 10 Sen-lines from Thaimassage, meridians from TCM and the connection to organs and fascial-trains 

expand your perception, learn to discern it from your judgments to then form interpretations from the depth of your awareness  

develop a meditation-practice to cultivate deeper states of being. 

 
Who is this Training for?
For people who want to offer bodywork and body-based therapy professionally and for those who want to safely support sustainable growth in others.
This training is specially designed for people who have questions like:
How can I cultivate my own growth & health holistically?
And how can I holistically support others in their developmental and healing processes?
How are physical and emotional problems connected?
And how is this influenced by the relationship I have towards myself and others?
People, who are confronted with challenges like:
not understanding, why the same techniques work with some clients and make things worse with others.
hitting walls in their own practice and wanting to go beyond it.
topics coming up they do not know how to deal with (professionally with clients and with themselves)
being able to offer clear contact and a stable therapeutic relationship to their clients.
and feeling safe in their Sessions and professional offering.
Who want to take a step towards their goal:
growing as a person and a therapist.
being able to perceive themselves and their clients holistically on all levels of their being.  .
based on that understanding how they can really help somebody in their growth.
and then – intuitively and safely based on up to date knowledge – working precisely.
who want to learn this in a growing community of therapists, bodyworkers and interested humans.
to sucessfully bring their work to the world and do what they love.
What makes Holistic Bodywork Training unique?
The training encompasses many facets of being human, drawing on knowledge from fields that are otherwise often separated. In this quest we are integrating both cutting edge science and ancient healing arts dating back thousands of years:
Hands On techniques are derived mostly from Thai Massage but also integrating knowledge from Osteopathy, Craniosacral and more
Leading Trauma Knowledge
Working with emotions
Relational Practices
And more
Beyond gaining knowledge, Holistic Bodywork also focuses on the growth of the therapists and participants in the training.
The base of your learning in this course will be your inner work – and as you grow towards more wholeness and understanding of your own process, your capability to be with others on their own journey will expand and deepen.
The more you grow in awareness as a therapist, bodyworker and human being, the better you will be able to sense where the protagonist is and what is needed in each treatment.
One goal of the training is to support you in bringing your insights, learnings and experiences into your daily life. The complete training is designed according to the principles taught. And it is supported by a pioneering teaching design. Both during the modules and between the modules:
How is the Training structured?
Explicit preparation and integration for the In-Person-Modules.
Clear learning steps and tasks, supported through professional software.
Connection and support through private Chat groups.
Individual support and feedback to questions, case studies, challenges etc.
Organizes practice sessions in Berlin.  
Webinars, Videos, Exercises, articles for background knowledge, guided meditations and access to an extensive library of Videos, books, ebooks and audios.
Hier erhältst Du all die Videos aus dem Modul, um die Techniken & Themen, die Dich am meisten interessieren zu vertiefen und wiederholen.

Du erhältst Videos, Handouts und Bücher um Dich auf das nächste Modul vorzubereiten.

Wir richten eine Chatgruppe ein, damit Du Fragen stellen kannst (zu Klienten, Übungen, Themen…) und  schnelle Antworten kriegst – oder einfach mit den anderen Menschen im Kontakt bleibst.

Es gibt monatliche Live-Übungstreffen in Berlin,

und wir halten regelmäßige Webinare, um online die Kommunikations-Tools und die Hintergrundthemen zu vertiefen.
Holistic Bodywork Practitioner Training
Year 1 of the International Holistic Bodywork Therapist and Instructor Training
Professional-Package
€
3750
for the complete training
Participation of all 5 modules

Individual support during the modules

Handouts for techniques, principles &
background knowledge

Access to the HB library with specialised
literature during the entire training

Edited videos of all techniques and lectures
recorded during the training, as well as module preparation and integration materials

Webinars for module preparation and integration as well as personal support during self-study-modules

Get your questions answered by the HB team

Private chat group for questions, case studies & social communication

Hands-Off online practice sessions for coaching and traumatherapy tools

Hands-On practice sessions for bodywork in Berlin, Hamburg, Heidelberg, Leipzig, Hannover, ...

Buddy and peer-group exercises
Standard-Package
€
3290
for the 5 modules of the training
Participation of all 5 modules

Individual support during the module

Handouts for techniques, principles &




background knowledge

Access to the HB library with specialised




literature during each module

Not included


Not included


Not included


Not included

Registration and Payment before

9th

of May 2023
Professional-Paket: 3550€

(modular: 5 x 725€)
Standard-Paket: 2990€

(modular: 5 x 615€)
Registration and Payment before

10th of October 2023
Professional-Package: 3750€

(modular: 5 x 765€)
Standard-Package: 3290€

(modular: 5 x 675€)
Registration and Payment after

10th of October

2023
Professional-Package: 3950€

(modular: 5 x 805€)
Standard-Package: 3490€

(modular: 5 x 715€)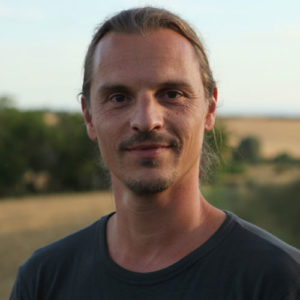 Pascal Beaumart is trained in Physio & Traumatherapy as well as Osteopathy. He studied  more than 1000 hrs of Thaimassage in Thailand and completed the internationally recognised teacher training certification.
Pascal has been working as a professional bodyworker since 1994 and became an instructor for bodyworkers and therapists in 2006. He has trained and taught over 2500 people for more than 1500 days.
Would you like more information or a personal conversation?
Schedule a call with Pascal to answer your questions.
We are happy to support you on your journey
Your Holistic-Bodywork Team:
Pascal Beaumart, Lucas Forstmeyer, Raphaela Spohn, Oliver Kohs, Hannes Raulf