Releasing Fascia & Emotions
using Bodywork, Yoga & Coaching
Introduction to the Holistic Bodywork Training 2021/2022
14. - 16. Mai 2021
Holistic Bodywork Ausbildungszentrum - Clenze (zwischen Berlin, Hamburg & Hannover)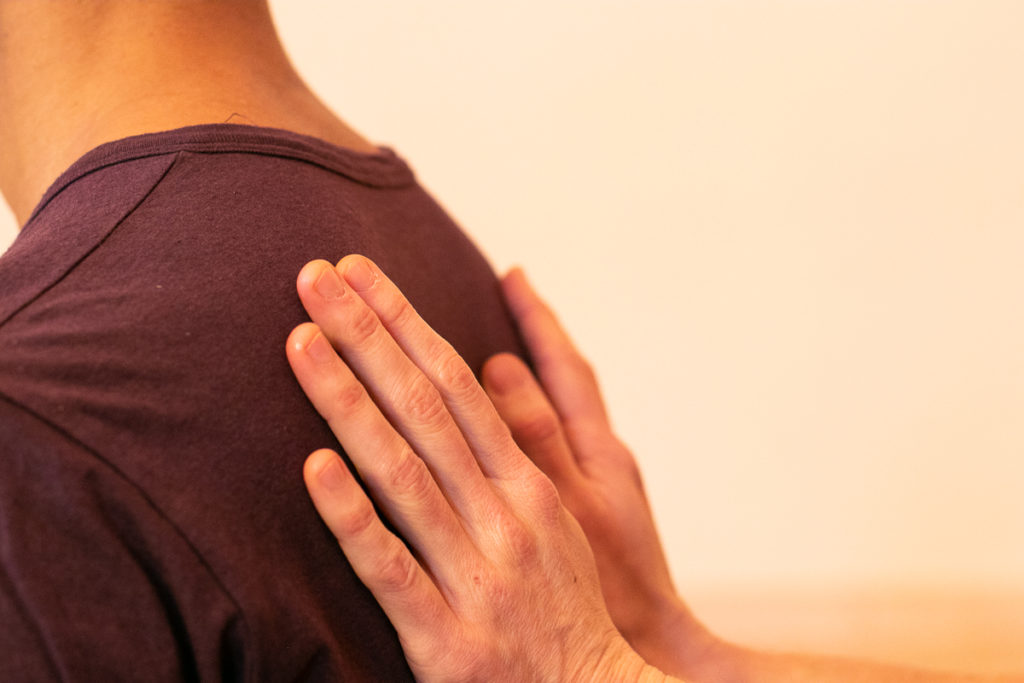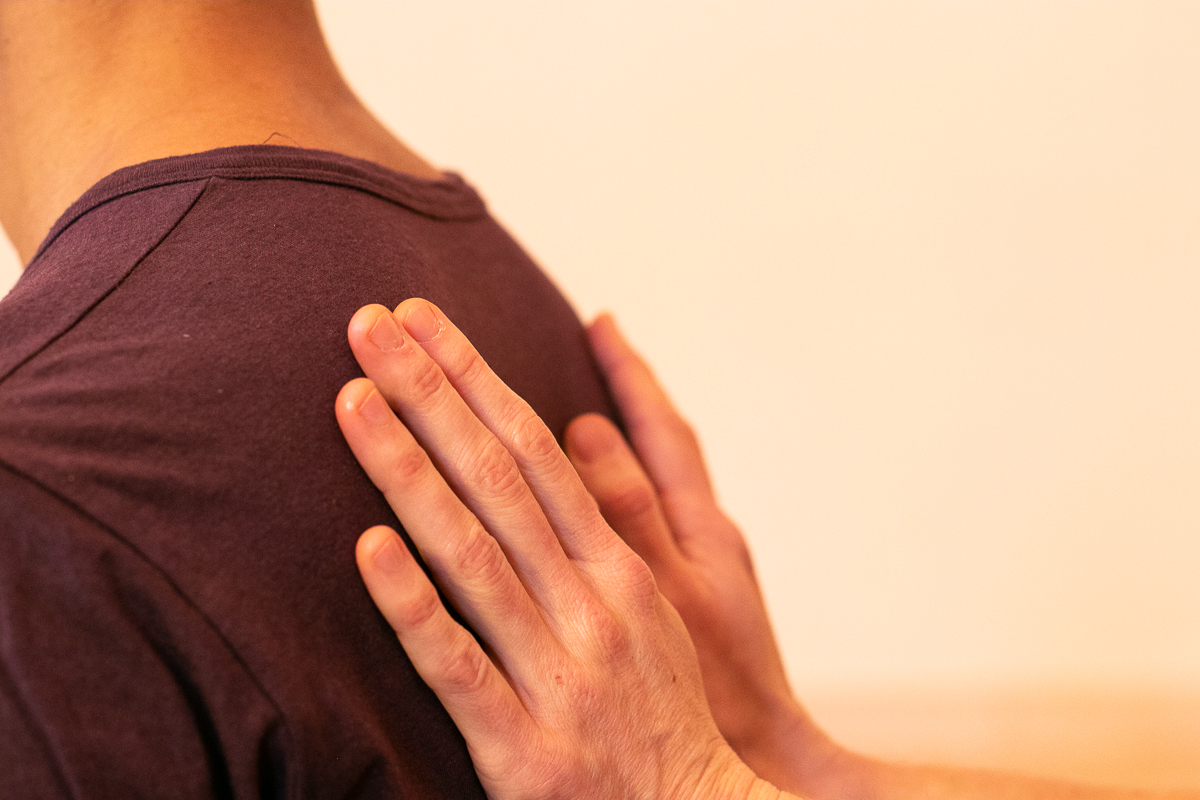 We want to support people to understand the connection between postural, tension & emotional patterns to sustainably transform them.
This course is especially for humans who work with humans. We will teach holistic treatment approaches that connect Yoga, Bodywork, Trauma-Therapy and Coaching. It offers an introduction into the work with Developmental Trauma and the Holistic Bodywork Approach.
Questions this course will cover:
Why do many postures and patterns return even after we worked with them?
How are emotional topics and trauma connected in the body, especially fascia?
How can we work with beliefs using movement and the body?
How do postures change when patterns release on different levels of our being?
How can we be with charge and emotions in Yoga and Bodywork?
WHAT WILL YOU LEARN?
A holistic approach to understanding the deeper connection between energy lines, posture, tension on the one hand and emotions and beliefs on the other hand. We will also explore how to recognise these connections in clients and how to treat them holistically and sustainably:
understand the interconnectivity between myo-fascial trains, energy lines (Sen Lines, Nadis) and emotions
explore when movements like backbends or forward folds are helpful and when they just reinforce and strengthen old habits and patterns
learn hands-on techniques from Thai-massage and Osteopathy to precisely work with posture and tension patterns
practice communication & coaching tools to recognise, question and release beliefs and emotional patterns
experience energetic and meditative approaches to perceive yourself and others more fully and bring transformation into your daily life
WHO IS THIS COURSE FOR?
This course is for everybody who is looking for holistic perspectives for the growth and treatment of body, emotions and personality.
It can be especially interesting for yoga-practitioners and -teachers, Coaches and (Trauma-) Therapists, because we are connecting many tools from these different traditions.
This course can be booked by itself and serves as an introduction into year 2 of our training with an emphasis on "Developmental Trauma in Bodywork"
Team: Pascal Beaumart & the Holistic-Bodywork.org Team
DATES AND TIMES


Fr. 14.05.2021: 18:30 – 21:30 Uhr
Sa. 15.05.2021: 07:30 – 19:00 Uhr
So. 16.05.2021: 07:30 – 16:00 Uhr
Seminarhof Drawehn
Im alten Rundling 13
29459 Clenze OT Kassau
PRICE including pre-course preparation materials and handouts.
Early Bird: 235€ till 07.03.2021
Lazy Bird: 265€ till 11.04.2021
Normalpreis: 295€ from 12.04.2021
FOOD & ACCOMMODATION
Food & Accommodation costs are not included in the course price and are to be paid at the venue, in cash, upon arrival.
Prices start at 52,50€/day in Dorms,  62,50€/day for double rooms and 82,50€/day for single rooms.
PLEASE NOTE
These courses been fully booked 3 times and that the number of participants is limited this time, too.
The course is in German, with English translation upon request.
This course is an introductory course to the Holistic Bodywork Training 2020/2021.
1. Die Anmeldung durch dieses Forumular ist verbindlich. Dein Kursplatz wird für 3 Werktage reserviert und kann erst dauerhaft garantiert werden, wenn die Kursgebühr vollständig eingegangen ist. Dann schicken wir Dir die Anmelde- & Zahlungsbestätigung, sowie alle weiteren Informationen zum Kurs via E-mail zu.
2. Bei "Retreats & Ausbildungen" (s. Beschreibung des Kurses) verpflichtet die Anmeldung zum Kurs auch zur Buchung einer der Optionen für Unterkunft und Verpflegung.
3. Bei einer Stornierung durch einen Teilnehmer kann für 25€ Bearbeitungsgebühr ein Ersatzteilnehmer gestellt, oder falls vorhanden von der Kurswarteliste übernommen werden. Wenn dies nicht möglichst gelten folgende Bedingungen.
4. Bei Stornierung/ Rücktritt, unabhängig vom Grund der Absage, besteht folgender Rückerstattungsanspruch:
bis 12 Wochen vor Kursbeginn 67% der Kursgebühr
12-6 Wochen vor Kursbeginn 33% der Kursgebühr
6-0 Wochen vor Kursbeginn 0% der Kursgebühr
5. Eine Abmeldung/Stornierung muss schriftlich erfolgen. Bei Nichterscheinen oder Kursabbruch ist eine Rückerstattung ausgeschlossen.
6. Ein Kursteilnehmer hat, falls ein Kurs abgesagt werden muss, keinen Anspruch auf Erstattung jedweder Kosten (Anreise, Arbeitsausfall, Übernachtungskosten vor/nach dem Kurs etc.). Bereits bezahlte Kursgebühren werden selbstverständlich im vollen Umfang zurück überwiesen.
7. Schadensersatzansprüche gegenüber Veranstalter, dem Dozenten und dem Seminarort sind ausgeschlossen. Die Haftung für Schäden ist auf grobe Fahrlässigkeit und Vorsatz beschränkt.
8. Die Teilnehmer müssen für ihren Versicherungsschutz (Unfall, Haftpflicht, ggb. Reiserücktritt oder Kursausfallversicherung, etc.) selbst sorgen. Der Teilnehmer hält sich auf dem Veranstaltungsgelände auf eigene Gefahr auf.
9. Bei Anwendungs-, Demonstrationen und Übungen, die die Kursteilnehmer an anderen Kursteilnehmern oder Kursexternen Menschen vornehmen handeln die Kursteilnehmer auf eigene Gefahr und Risiko.
 10. Mit Deiner Anmeldung bestätigst Du Dein Einverständnis, dass Deine E-Mailadresse in unser Mail System übernommen wird und willigst zu den Datenschutzbestimmungen zu Holistic Bodywork ein. Wir nutzen Deine Email ausschließlich, um Dir unsere Informationen zu diesem Kurs senden zu können.