Was ist Holistic-Bodywork?
What is Holistic Bodywork?
Holistic Bodywork is a contemporary approach to bodywork that combines the knowledge of traditional healing methods with cutting-edge insights and treatment approaches from coaching and trauma therapy.
Space and time for you 
Book a treatment with the Holistic Bodywork Team and dedicate yourself to what really moves you.
Introduction to
Holistic Bodywork
Each course offers an introduction to one of the complex subject areas of holistic bodywork.
For your professional foundation. 
Here we teach our comprehensive concept in order to be able to accompany people competently at all levels.

This training fit for me perfectly, even without a therapeutic background.
Swenja Hillen
Yoga Teacher
The first year of the training allowed me to grow as a person. A year full of curiosity and new experiences that expanded my horizon.
Diana Heimburger
staatl. anerkannte Masseurin
A wonderful work for anybody that wants to be more at home in themselves and understand their own body more.
Lisa Löwenherz
Social Worker
I just participated in the introduction with Pascal and his team. I am touched by the heartfelt teaching and harmonious community. Combined with the interesting and inspiring teaching I am happy to have at least a year more of this content.
Silke Johnson
Melody Center
A wonderful training that brings together many areas of bodywork and therapy in a high quality and heartfelt training
Susanne Dettmann
Thaimassage-Teacher
In my perspective the strength of this training is that it brings together so much differnt knowledge in a well designed way. Using all the handouts, skripts, videos... it is worth every bit of effort you put into it.
Andreas Jakubik
Yoga-Teacher and Organizer
This Training has helped me to deepen my perception and learn how to use the techniques I already have with new backgrounds and intentions.
Tim Schulz
Physiotherapist
I recommend this training to anybody who wants to learn how to treat holistically and connect the fields this approach combines.
Elli Lauer
Massage-Therapist
If you do not take this training... that is your problem.
Rommy Jacobi
Physiotherapist
I deepend the trust in myself to be able to work therapeutically.
Eric Heinrichs
Yoga-Teacher und Massage-Therapist
The more I am connected to myself, the better I can treat. Sounds simple, but truly feeling this is profound.
Anna-Maria Besold
Thaimassage-Therapist

Du möchtest HB noch besser kennen lernen?

Melde Dich hier zu unserem Newsletter an und erhalte unsere monatlichen Lehrmaterialien!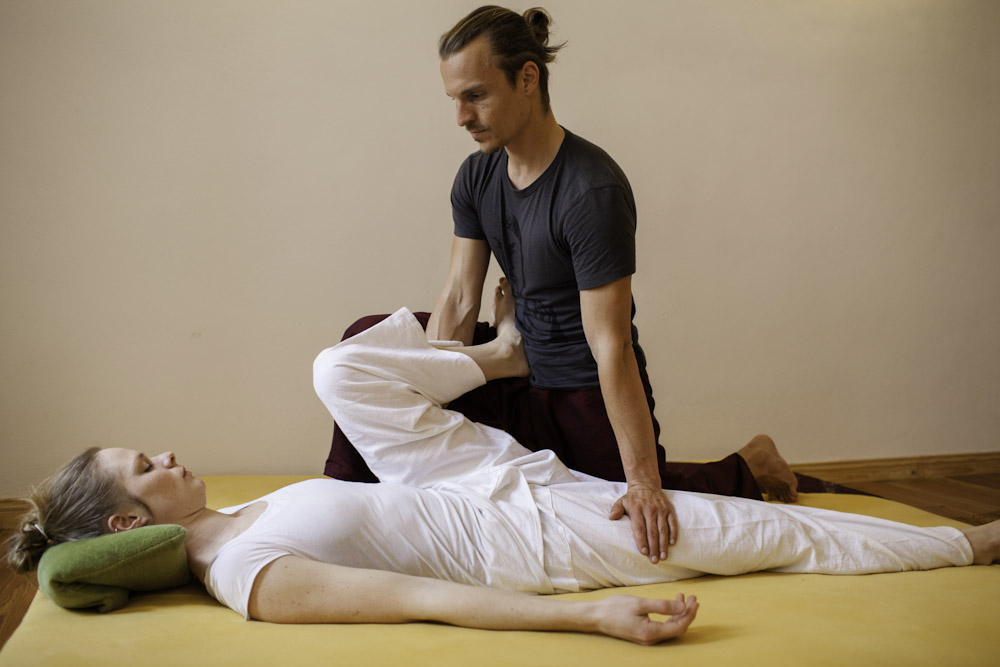 Hüftöffner, Stress & der Iliopsoas
In diesem Artikel wollen wir erforschen, warum die Hüften so ein besonderer Bereich sind. Was die Potentiale von Hüftöffnern sind UND worauf wir achten sollten, damit die Techniken nicht "nach hinten losgehen".
In diesem Artikel geht es darum, wie (muskuläre) Entspannung funktioniert. In Holistic Bodywork betrachten wir Entspannung als aktiven Vorgang…
In diesem Artikel geht es um langfristige Veränderung. Und warum wir in Holistic-Bodywork die neuen Entwicklungen der Traumatherapie mit einbeziehen.